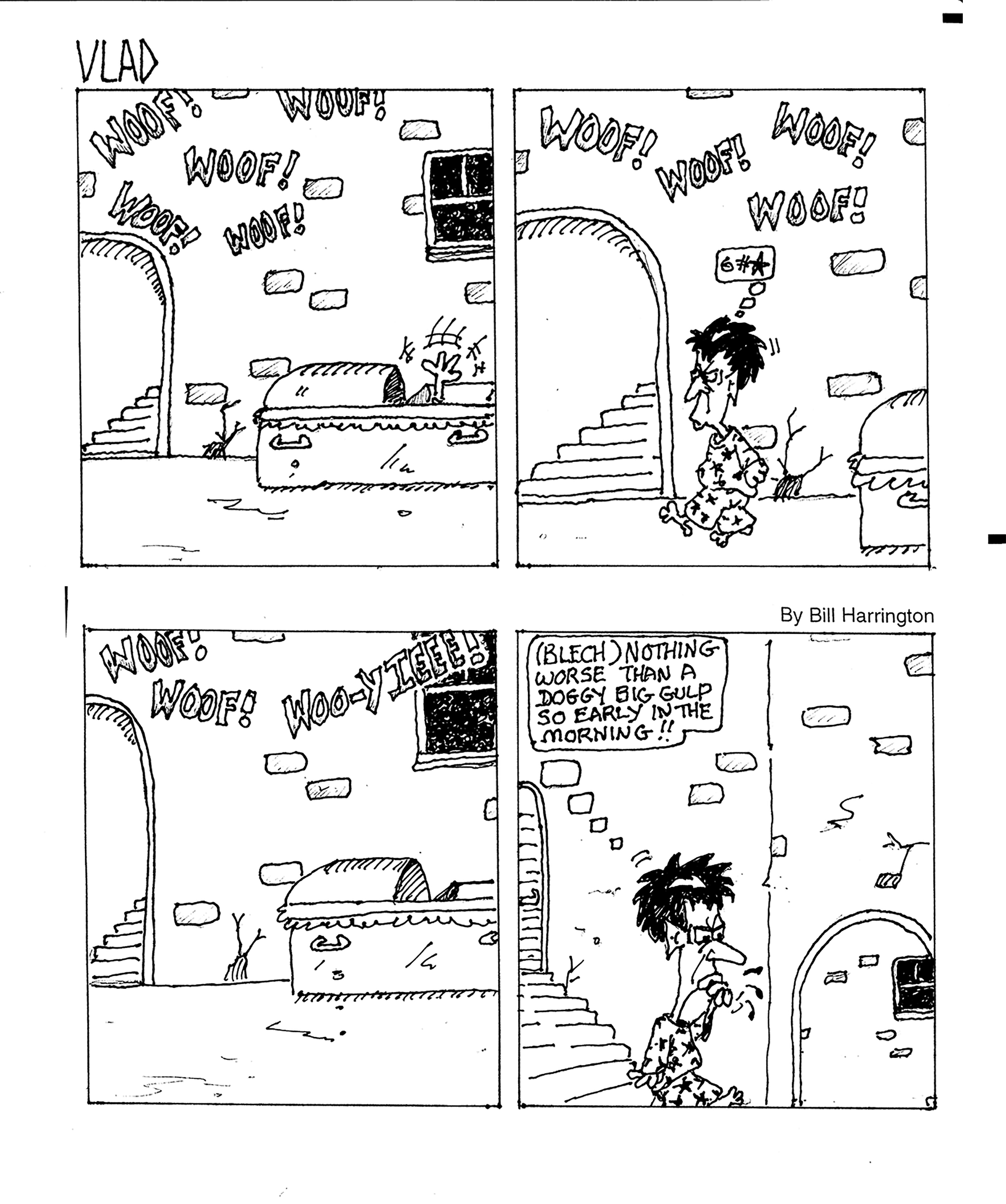 So this is the World Premiere of Vlad! And Bill is Very Excited as it's been a while since he's been cartooning.
Ever try to sleep in a bit, just to have the neighbor's dog wake you up? Well, I hope you enjoy a little bit of his dark humor in this very first strip of the series to see how Vlad deals with the situation!
Feel free to leave comments!
–BillsRep